A Respected Force in Helping Innocent Consumers
If a defective product has severely injured you or a loved one, ask a Miami product liability lawyer from our firm for help. Whether a product has been recalled and declared defective or not, our firm will welcome your inquiry after a serious injury or fatality affects your family.
Product liability injuries have devastating effects upon thousands of people every year. The harm endured can be long-term physical, emotional, and financial injury.
Helping You When Manufacturers and Others Fail to Protect Your Safety
The Miami product liability lawyers of Ratzan Weissman & Boldt are highly recognized in this area of law. As a legal team, we are a respected force in helping innocent consumers who have been seriously injured or made very ill by unsafe or dangerous products.
Dangerous products can be found almost anywhere. Some products are improperly designed or engineered, while others have manufacturing defects. Improper instructions, misrepresentation of the product's purpose, or insufficient warning labels on a product's packaging can also result in catastrophic harm to those who use the product.
Product liability lawsuits may be brought against almost any product, from unsafe car tires to tobacco products and children's toys.
Common Defective Product Cases
Automobile accessories
Food products
Hospital supplies
Household appliances & products
Machinery & equipment
Motor vehicles
Tobacco products
Toxic chemicals
Toxic substances (mold, asbestos)
Toys & children's products
Our Role as Miami Product Liability Lawyers
We have handled many such complex cases and cannot be intimidated by the wealth or high profile of the manufacturer.
Product liability law involves expertise far beyond the bounds of standard law practice. Our reputation for providing exceptional legal representation to injured people in the most complex product liability cases reflects our deep understanding of industry standards, design, patents, labeling, and consumer rights.
You may have a claim or cause of action against anyone along a product's supply chain, including:
the manufacturer of the product components
the manufacturer who assembled the defective product
the distributor of the product, or the wholesaler
the next buyer and reseller of the product
all subsequent sellers of the defective product
These parties may be found to be legally responsible for your injuries and, as a result, may be required to pay for your damages.
As defective product trial lawyers, we will hold the responsible parties accountable for the injuries their products have caused. These cases may involve class action lawsuits, because one defective product may have injured thousands of consumers.
Under Florida product liability law, a products liability claim can be filed by the person who was injured or the family of a person who has died as a result of a defective product.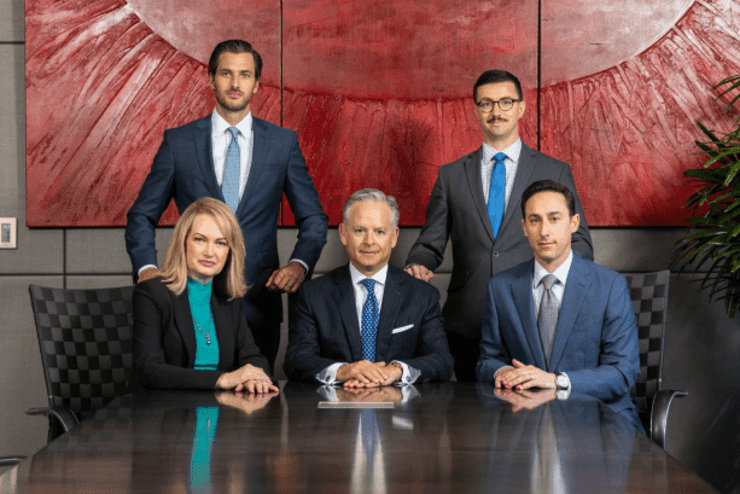 Free Consultation With a Miami Product Liability Lawyer
If you have questions regarding a defective product claim, contact a Miami product liability lawyer at our firm without delay.
We are proud of the changes that our efforts have brought to consumers. We have not only recovered significant verdicts and settlements for our clients, we have also helped to ensure that these defective products were stopped from causing any further pain, suffering, and damage.
Learn More
Top Defective Products Case Results
hidden text
$42.5 Million Verdict for a Man Who Lost His Wife to Cancer Caused by Cigarette Smoking
hidden text
$27 Million Verdict For Smoker With Lung Cancer Against Cigarette Manufacturer
hidden text
$500,000 Recovery For Neurologic And Orthopedic Injuries to Patient with Defective Medical Device Implant
Free Consultation
To consult with our professional team, please fill out the form and submit your request.